Vermont Medicaid NEMT Transportation
Vermont Public Transportation Association (VPTA) is proud to provide Medicaid ( NEMT) transportation services through the public transportation providers for the entire state of Vermont. If you, a family member or a patient you are working with needs either local or long-distance transportation to a Medicaid covered medical appointment, VPTA can help. Vermont's NEMT services are provided by the membership of VPTA. We work closely with the public transportation providers throughout the state to offer local coordinated transportation to Medicaid members who qualify and need to get to and from Medicaid billable appointments with no access to other transportation.
Each ride will be determined based on the most cost-effective, medically appropriate mode by your transportation provider. These rides may be via public transportation bus, van, cab or volunteer driver and will be coordinated with other members and other programs whenever possible. If your trip meets eligibility requirements for transportation, your regional public transportation provider will make the trip arrangements for you.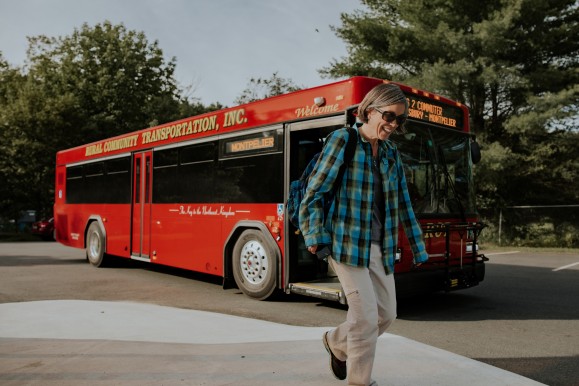 How Do I Know If I Qualify?
Medicaid will provide rides to Medicaid-billable or Blueprint-sponsored appointments for eligible members when it is determined that you have no other means of transportation available in your household. It must be proven by the member that no other transportation options exist. Call us toll-free if you have questions or need support at 833-387-7200.
3 Simple Steps to Determine Your Eligibility
Call your local transportation provider or call VPTA toll free (833-387-7200) to confirm eligibility.
A DMV check must be completed on your household prior to transportation These checks can take up to 24-48 hours to be completed and are repeated on an annual and random basis to confirm eligibility,
Fill out and sign the NEMT Rules and Guidelines document and review the code of conduct and any required forms that your local transportation provider states that you need. Please return them to us via mail at VPTA 160 Benmont Ave. Suite 11 Bennington, Vermont 05201 or fax us 802-442-0617.
What If I Have a Vehicle in My Household and I Still Need Transportation?
If you or a family member owns a vehicle, but the vehicle is unavailable, you may still be eligible for a ride. The following reasons include:
The vehicle is not registered with the DMV.
There are no licensed drivers in the household per the DMV.
The vehicle is not insured (policy cancellation documentation required).
No one in the household is able to drive due to medical concerns (medical exception documentation must be provided by a physician).
The vehicle is being used for work purposes and appointments cannot be scheduled around working hours (transportation employment verification form required).
If you meet the criteria above, you must complete and sign the Medicaid Vehicle Exception Request form declaring the vehicles unavailable. The form will be reviewed by the Vermont Department of Health Access (Medicaid) for either approval or denial. You will be notified of the decision by your local transportation provider.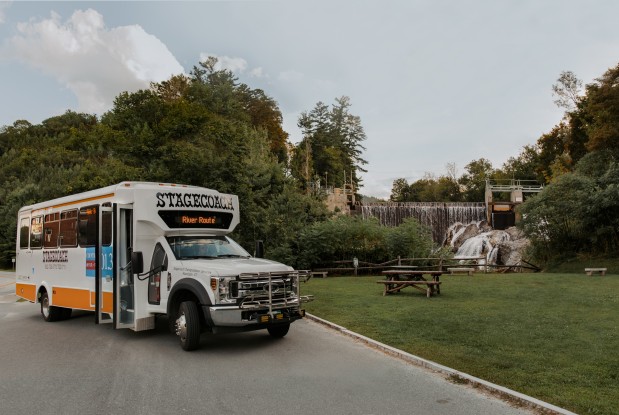 Easy Steps to Schedule a Trip
To schedule a trip please contact the transportation provider in your region. Members should schedule their rides with at least 2 business days' notice, VPTA will do their best to accommodate last-minute requests (less than 48 hours) to the best of their ability unless no option is available due to late notice.
Have your Medicaid ID number ready for the transportation provider.
Have your doctor's name and address and appointment time to give to the transportation provider.
Your transportation provider will verify that both you and your doctor are Medicaid eligible and schedule your trip.
** In the event you are unable to keep your appointment you are required to call your transportation provider and cancel your ride. **
After three no-shows a member will be required to call in advance to confirm their ride the day before their scheduled appointment by noon. If the member does not call in, the driver will not be sent.
What Trips are Covered by NEMT Medicaid Transportation?
Medical services that are recognized by the Vermont Medicaid Program as covered and billable medical services.
The appointment can be verified by VPTA and its providers.
The primary care physician's office is the closest available to the member's residence.
Any trips over one hundred miles from your residence require a physician's referral from your medical provider and authorization from Medicaid.
Pharmacy trips are covered if the pharmacy does not have a mail or home delivery program and must be closest available to the member's residence.
Out-of-State Facility Transports & Lodging
A physician's referral form must be submitted and preapproved by the Vermont Department of Health Access (Medicaid) for each out-of-area trips.
Members will receive approval or denial in the form of a Notice of Decision. As soon as you receive your approval, contact your local transportation provider to make trip arrangements.
Approvals vary and can include one or more of the following:
Dates Approved and the Number of Additional Passengers
Hardship Mileage
Parking and or Tolls
Lodging at the Least Cost Option
Meals

VPTA or your local transportation provider must make all the lodging arrangements, with no exceptions unless prior approved by the Vermont Department of Health Access (Medicaid).
Reimbursements will be paid for trip costs that have been pre-approved by the Vermont Department of Health Access (Medicaid).
No reimbursements will be made without trip receipts.
Reimbursement forms must be completed for each day of travel with all the day's receipts attached.
All forms must be signed and dated by the member and returned to their local transportation provider within 30 days of return home in order to be eligible for reimbursement.
Check eligibility with your area provider